Because Itron/Actaris offers encoder-type signaling, in the form of the "Cyble-Coder" technology — in both their water and gas meters — the Itron/Actaris models are emphasized in this article.
Click here to read the white paper.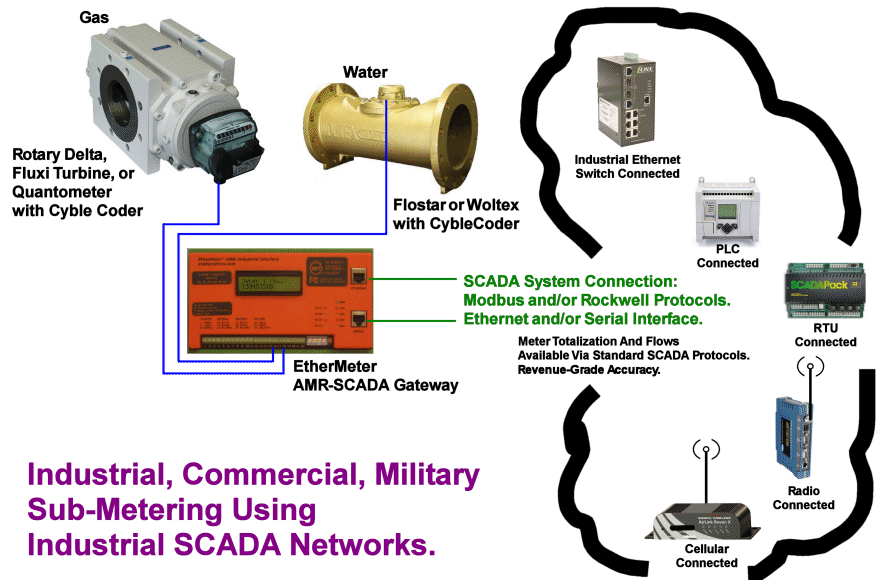 A new white paper has been posted to scadametrics.com.  In this paper, methods are described for connecting a combination of water and gas meters to an automation network.