In the past, Automatic Meter Reading (AMR) Systems for municipal water were generally limited to collecting flow totalization from water meters that were natively outfitted with a Sensus/Neptune protocol signal.
Today, the SCADAmetrics Encodalizer™ is able to provide a Sensus/Neptune protocol option to many flow meters that otherwise would be precluded from your AMR/AMI system.
One potential example would be the addition of a Siemens HydroRanger 200 open-channel flow meter into an AMR system. The HydroRanger 200 is typically used to monitor flows through open channel wet wells, flumes, and weirs; and its integral LCD display shows totalization (gal), as well as instantaneous flow rate rate (gpm). Because the totalization is also available via Modbus/RTU, it may be converted into Sensus/Neptune protocols with a SCADAmetrics Encodalizer.
Because Modbus technology provides the Encodalizer with a direct digital connection to the HydroRanger's internal memory registers, the Encodalizer is thereby able to provide the connected AMR/AMI system with a Sensus/Neptune-Protocol totalizer reading that is a perfect match to the reading displayed on the HydroRanger itself! – We call this Revenue Grade Accuracy!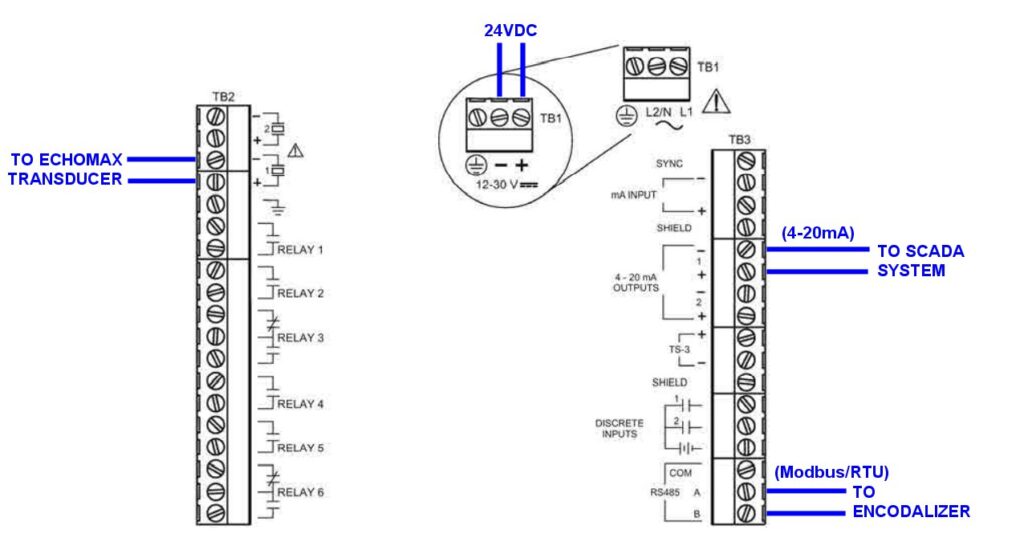 Download PDF Datasheet / User Manual Here: TheEncodalizer™
Are you interested in how SCADAmetrics Encodalizer technology can help connect your open-channel flow meters to your AMR/AMI system? Give us a call! We'll be glad to discuss the details!