SCADAmetrics is pleased to announce to introduction of a leased line adapter for its Model SB.202 Smart Bell-202 Modem!
The SB.202 was designed as a Bell-202 modem for radio-only applications. However, due to popular demand, we have developed and introduced an add-on module that converts the SB.202 for 2-wire leased line applications: The Model TL.202 Leased Line Adapter !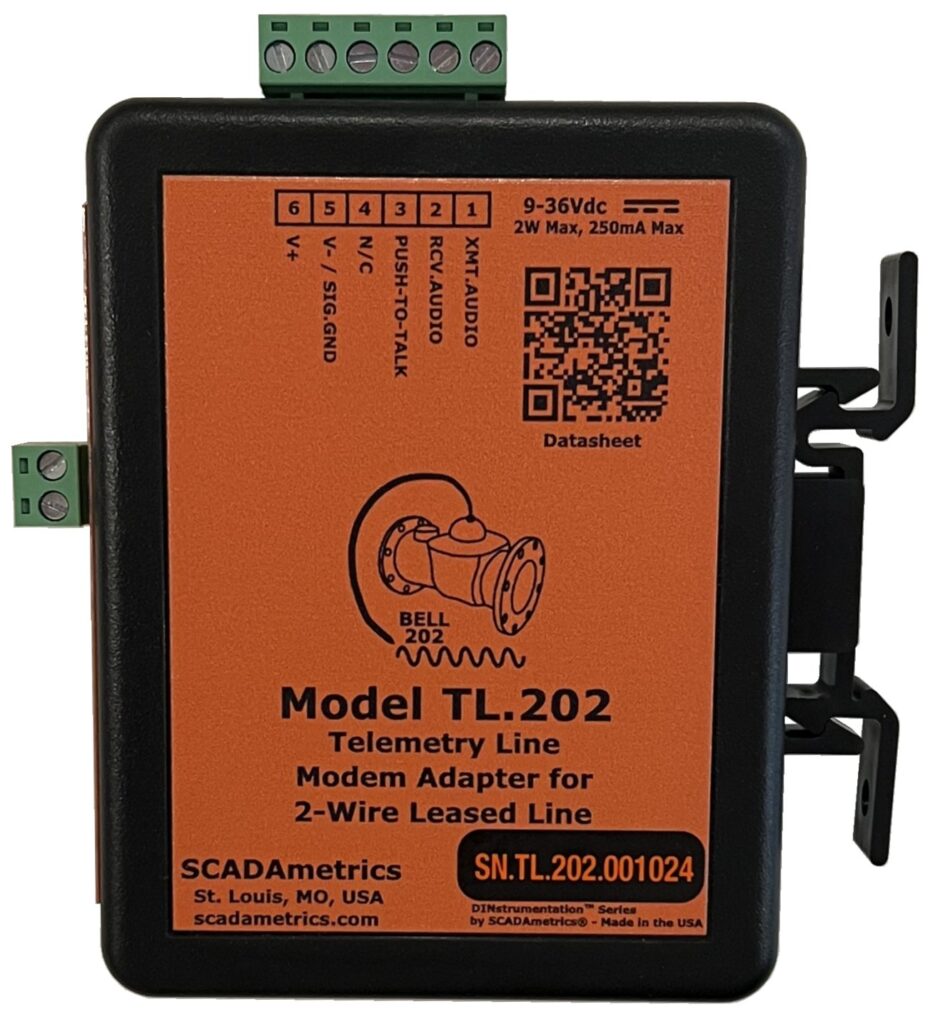 The TL.202 works in conjunction with the SB.202 to form a complete leased-line modem, as illustrated below…
Are you interested in learning more about our leased line modem technology? You may download the datasheet HERE. …or just give us a call!… We'll be glad to discuss the details!